Acclaimed Athlete, Journalist and Author Stops in Lincoln on National Book Tour
Published:
Sun, February 17, 2019
Leslie Huerta
Francie & Finch Bookshop
4027810459
leslie@francieandfinch.com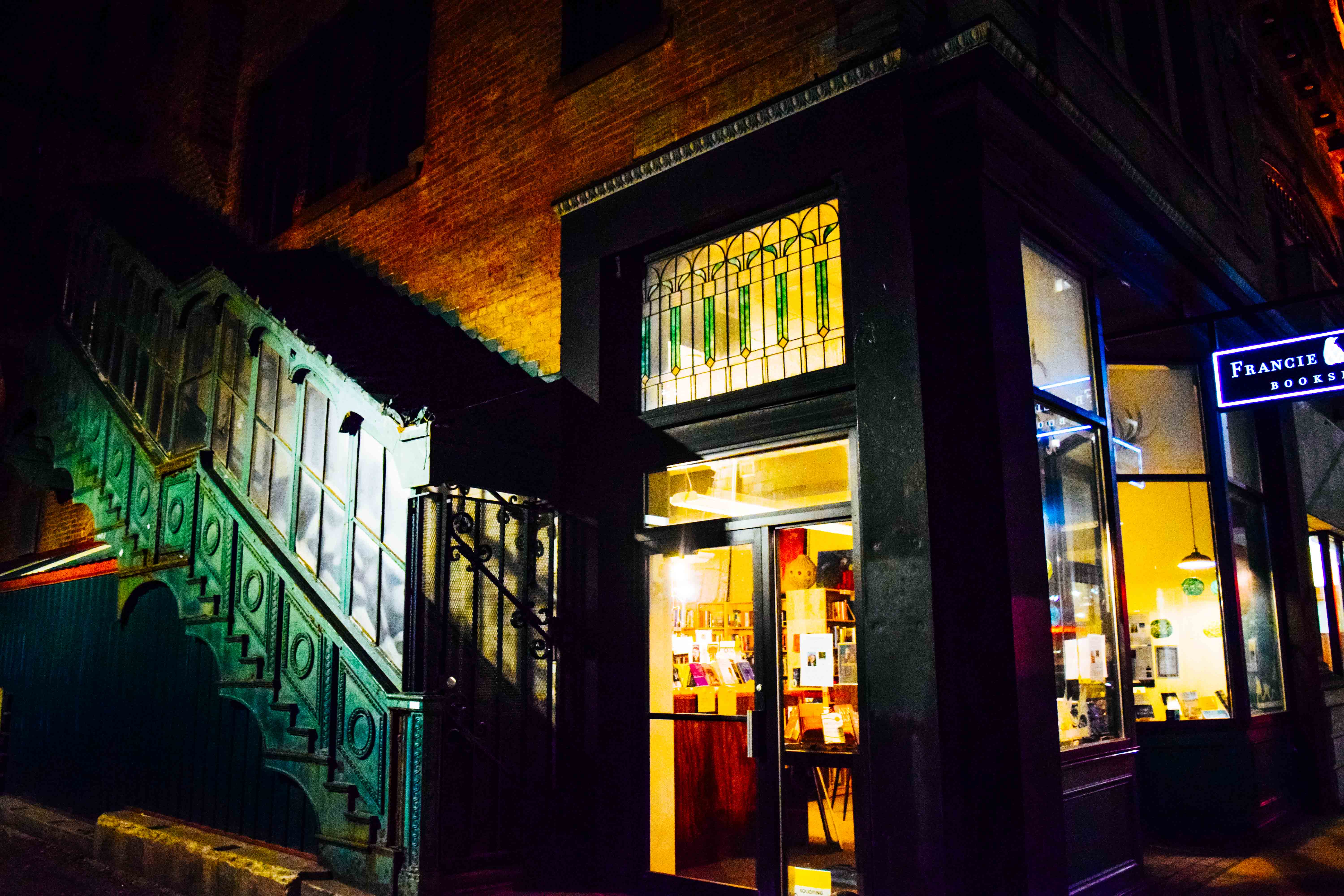 Athlete and Journalist, Christie Aschwanden is stopping in Lincoln on Sunday, March 3rd on her national tour for her new book Good to Go:  What the Athlete in All of Us Can Learn From the Strange Science of Recovery.
Francie & Finch Bookshop has partnered with The Lincoln Running Company to bring this acclaimed author to town.  A fun run has been organized to depart from the Running Company on Sunday, March 3rd at 7:00 a.m.  Christie will be joining the run and afterwards will meet at the Running Company at 8:00 a.m. to discuss her new book.  Copies will be available for purchase and Christie will sign them.
Christie Aschwanden is an editor and the lead science writer at FiveThirtyEight and the author of GOOD TO GO: What the Athlete in All of Us Can Learn From the Strange Science of Recovery. She's the co-host of EMERGING FORM, a podcast about the creative process (launching in early 2019). Christie is a former health columnist for The Washington Post, and a frequent contributor to The New York Times. She's also been a contributing editor for Runner's World and a contributing writer for Bicycling. Her work appears in dozens of publications, including Discover, Slate, Consumer Reports,  New Scientist,  More,  Men's Journal, Mother Jones, NPR.org, Smithsonian and O, the Oprah Magazine.
She's the recipient of a 2014/2015 Santa Fe Institute Journalism Fellowship In Complexity Science and was a 2013/2014 Carter Center Fellow. Christie received a grant from the Pulitzer Center for Crisis Reporting in 2007 to travel to Vietnam and report on the legacy of Agent Orange. Her television report on Agent Orange, created in collaboration with producer George Lerner, appeared on the PBS program Foreign Exchange with Fareed Zakaria in June 2007. Her New York Times article about an Agent Orange remediation project in Vietnam's central highlands was awarded the 2008 Arlene Award for articles that make a difference.
Christie was a National Magazine Award finalist in 2011. Other honors she's received include a Best Article Award (2005) and Outstanding Essay Award (2007) from the American Society of Journalists and Authors, an honorable mention for print journalism from the American Institute of Biological Sciences(2007), the National Association of Science Writers' 2013 Science in Society Award for Commentary/Opinion, a Sigma Delta Chi Award for Public Service in Magazine Journalism from the Society for Professional Journalists in 2015, and a AAAS/Kavli Science Journalism Award and an Information is Beautiful Award in 2016. She has twice been a finalist for the NIHCM Foundation Health Care Digital Media Award (in 2016 and 2017).
A frequent speaker at writer's workshops and journalism conferences, Christie is the founder of the Creative Convergence freelance writing workshops, which she developed with funding from the National Association of Science Writers. She has taught at the Santa Fe Science Writing Workshop, the Boulder Magazine Writer's Conference, the Telluride Writer's Guild and at the Northern California Science Writers Association professional workshop series. More information about Christie's speaking engagements here.
A lifetime athlete, Christie has raced in Europe and North America on the Team Rossignol Nordic ski racing squad. She lives with her husband and numerous animals on a small winery and farm in western Colorado. (Read more about how she found her place in this Oprah Magazine essay.) In her spare time, she enjoys trail running, bicycling, skiing, reading novels, digging in the garden and raising heritage poultry.
Christie blogs about science at Last Word On Nothing. Find her on Twitter @CragCrest.
About the book:
In recent years recovery has become a sports and fitness buzzword. Anyone who works out or competes at any level is bombarded with the latest recovery products and services: from drinks and shakes to compression sleeves, foam rollers, electrical muscle stimulators, and sleep trackers.In Good to Go, acclaimed FiveThirtyEight science writer Christie Aschwanden takes readers on an entertaining and enlightening tour through this strange world. She investigates whether drinking Gatorade or beer after training helps or hinders performance; she examines the latest trends among athletes, from NFL star Tom Brady's infrared pajamas to gymnast Simone Biles' pneumatic compression boots to swimmer Michael Phelps's "cupping" ritual; and she tests some of the most controversial methods herself, including cryochambers, float tanks, and infrared saunas.At a time when the latest recovery products and services promise so much, Good to Go seeks answers to the fundamental question: Do any of them actually help the body recover and achieve peak performance?