FIT & FUNd - Building a healthy community 1 burpee at a time!
Published:
Mon, February 18, 2019
Bo Bryson, DC
Trinity Chiropractic
4024766767
docbo@trinitychiro.com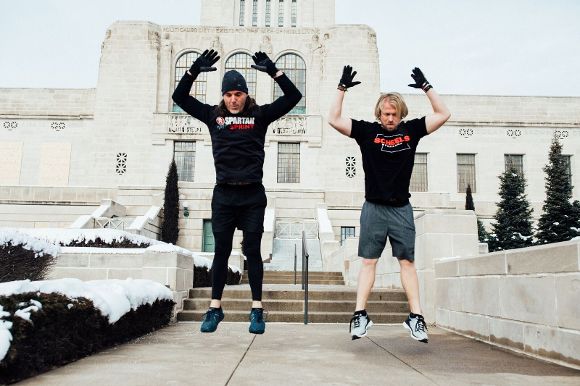 45036 burpees in 45 hours 36 minutes to raise $45036 for local charities.
Three ways to get involved:

#1. FIT & FUND
SAT. APRIL 6,  11AM-3PM
Ready to compete or just want to have fun with the family - there's something to do for everyone.
Burpee contests with cash prizes.   Bounce houses, face painting & balloon animals for purchase.   Silent auction with thousands of dollars worth of items.   Muchachos Taco Truck.   Fire truck and police car for the kids to check out.   Tug of war contests for adults and kids.   Fitness demonstrations.   Test your 40 yard dash time.   Check out the multiple vendors tables.   Plus more...   A portion of all sales will go towards the Burpee Like BA fund.
#2. HELP US HIT OUR BURPEE GOAL
SAT. APRIL 6, 5:24AM - MON. APRIL 8, 3:00AM
The Goal is 45,036 burpees but they can't do it alone. We need support from as many as possible. Bo & Aksel will attempt to complete half of the burpees (22,518) between the two of them in 45 hours and 36 minutes. The other half will require the help of all who are willing. Register for the burpee competition or come on out any time during the 45 hours and 36 minutes; either way. contribute as many burpees as you can alongside Bo & Aksel to help us hit our goal and raise money for local charities. 
3. HELP US HIT OUR FINANCIAL GOAL
SAT. APRIL 6, 5:24AM - MON. APRIL 8, 3:00AM
This is the true heart of this project. We love Lincoln and the local charities that help make it great! Would you consider joining us as we invest back into those who serve our community?  The Goal is $45,036 but we can't do it alone. Visit www.burpeelikeba.com to learn how you can donate.