Lincoln, Nebraska App // #LNK
Lincoln is growing, thriving and changing by the minute. Explore and experience all things Lincoln in the palm of your hand.
The Lincoln, Nebraska App features:
A list of upcoming events
GPS functionality to allow users to see what's happening based on their current location
Ability to share events and places on social platforms including Facebook and Twitter
Categorical lists to show the best places in Lincoln to visit based on interest 
Ability for users to find restaurants, attractions, shops or venues  they're looking for or the ability to explore something new
Detailed information on all venues and attractions  
Simple scrolling allows for efficient reading
Advertisement opportunities throughout the app
How to Download the Lincoln, Nebraska App (#LNK) to Your Smartphone:
1. Visit the Apple App Store (iPhone) or Google Play (Android) on your smartphone
2. Search #LNK
3. Select the #LNK App and click "Install"
4. Once the Lincoln, Nebraska app is finished downloading, go back to your main menu and you should see the Lincoln, Nebraska app icon on your Home Screen.
5. Explore Lincoln and discover new and exciting things to do. It's all at your fingertips.
Thank You to Our Sponsors: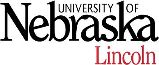 _______________________________